__________________________________________________________
~Historic Downtown Burlington Wisconsin ~
discover family events and family fun

_________________________________________________________
you may have missed this event, but read about other fun further down on this page
Apple Harvest Days 2008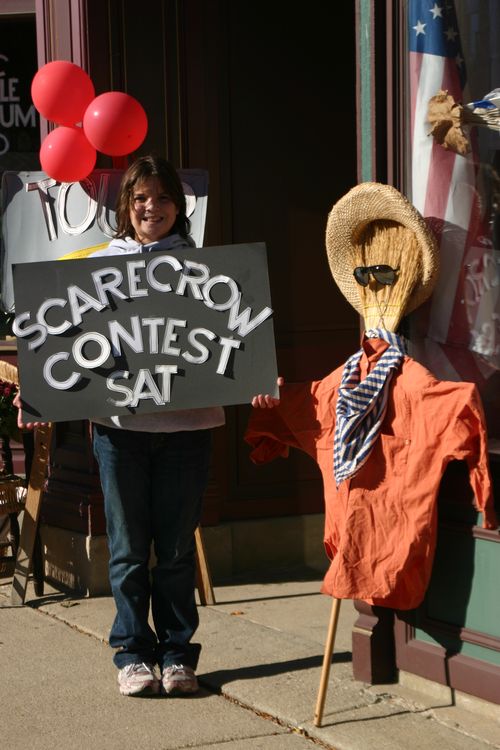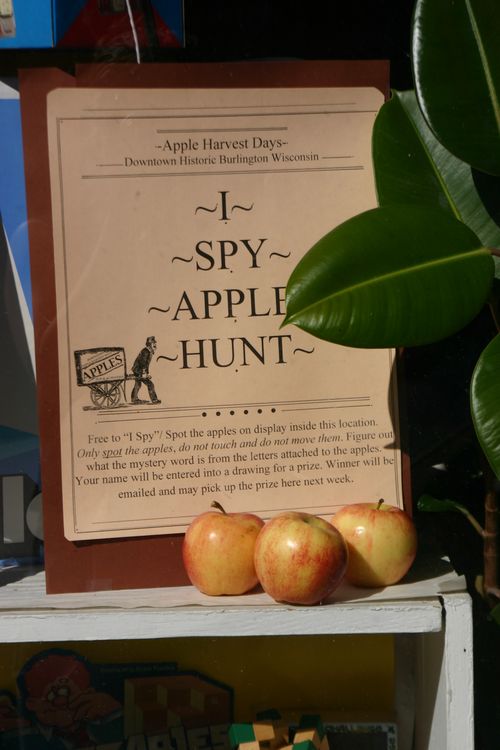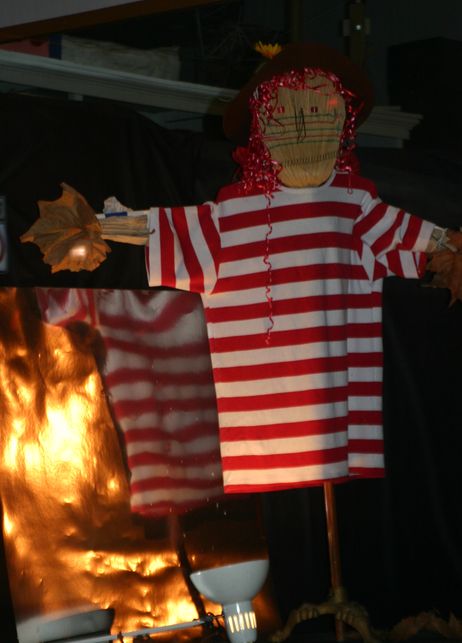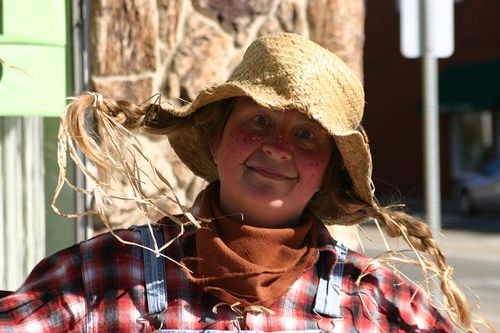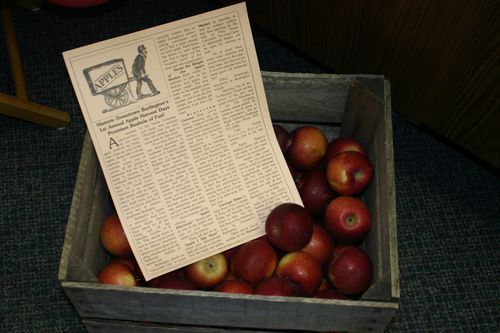 ~Scarecrow Contest & Parade:
~Specialty Shopping: ~ 5 Museums: Tours*
~old fashion games
~Apple treats ~Live scarecrow

Sponsors included Allison Wonderland, Burlington Flowers & Interiors, Burlington Footwear, Burlington Health foods, Burlington Library, Delights, Exclusively Yours Floral, Fox River State Bank, Grater Tater, Happy Cayuse, Ide Fine Jewelry, Logic Puzzle Museum, Midwest Widlife Gallery, Schuette Daniels Furniture, Shy Violet, Spinning Top & Yo-Yo Museum, Teacher Place, Curiosities, Zumpanos

~ MORE Events ~ ~Yo-Yo Convention
~Farmers' Market: historic downtown Burlington Wisconsin's : Thursday evenings
~International Top Spinning Day : Second Wed of October every year Free wherever you are.
~Gyroscope Contests TBA
-Tongue Twister Contest
-150 Mystery Objects: Whatchamacallits, What are these things?
~Christmas Open House, downtown Burlington TBA
~Spin 4 tops for free : Most Tue/Wed. afternoons: in the Spinning Top Museum gift shop (call to confirm hours)
Downtown Burlington has a unique variety of museums!* (always check for hours of each one)
~ Spinning Top & YO-Yo Museum tours/visits/hands-on
~ Logic Puzzle Museum sessions
~ Chocolate Museum
~ Mysteries Museum
~ Burlington Historical Society Museum, Log Cabin and Heritage Garden, too.
~Discover other surprises throughout downtown at toy stores, flower shops, banks, clothing stores, art galleries, health food shops, gift shops

~Free parking for shopping at your leisure
Five downtown unique *museums including the
Spinning Top & Yo-Yo Museum, hands-on Logic Puzzle Museum,
Earth Mysteries Museum, Burlington Historical Museum, Chocolate Museum.
Always call ahead for each museum's hours.
~Enjoy Historic Downtown Burlington Wisconsin~
Burlington is in Racine County. 12 minutes from Lake Geneva. 45 minutes from Milwaukee.
_______________________________________________