..........................................


Save the dates in 2014
March 29-30, 2014
19th annual Yo-Yo & Skill Toys Convention
& the weekend before: March 22-23, 2014 has classes,demonstrations, & practice sessions! Photo: Chuck Dawson & Barry North



The 2013 event is over,
and we will update the info below for 2014 as we get closer to 2014.
.................................

SPECTATORS & PARTICIPANTS WELCOME!
You can tell everyone, for the rest of your life, you were at the Yo-Yo & Skill Toys Convention! ...a unique & exciting event & fundraiser...



Annual Yo-Yo & Skill Toys Convention
~ a fundraiser & fun for all, ages 8-108
~ Major Exhibits/Displays April 7-13 (only until noon on the 13th)
~ Action Convention Time April 13-14, 2013 (details on this page)
Sat. April 13, 2013: lots of informal contests, demonstrations, taking part
Sun. April 14, 2013: 1 pm World Wide Yo-Yo Contest, limited tickets


18th Annual
YO-YO & SKILL TOY CONVENTION
April 13-14, 2013 (yo-yo classes are only at certain times before or during dates)
The CONVENTION is a fun, funny & unique EVENT for spectators, participants,
the public…
for families and grown-up kids! ages 8-108! really....
BRING GRANDPA and GRANDMA, too! Come to one session or all of them!
533 Milwaukee Avenue, historic downtown Burlington, WI 53105 USA Free Parking
Don't miss the OFFICIAL SUNDAY CONTESTS & SHOWS
Sunday: PRIZES include
Yo-Yo Factory Yo-Yos & DVDS, Duncan Yo-Yos, Yo-Yo POSTERS and other good stuff

Yo-Yo Tricks Diabolo Demonstration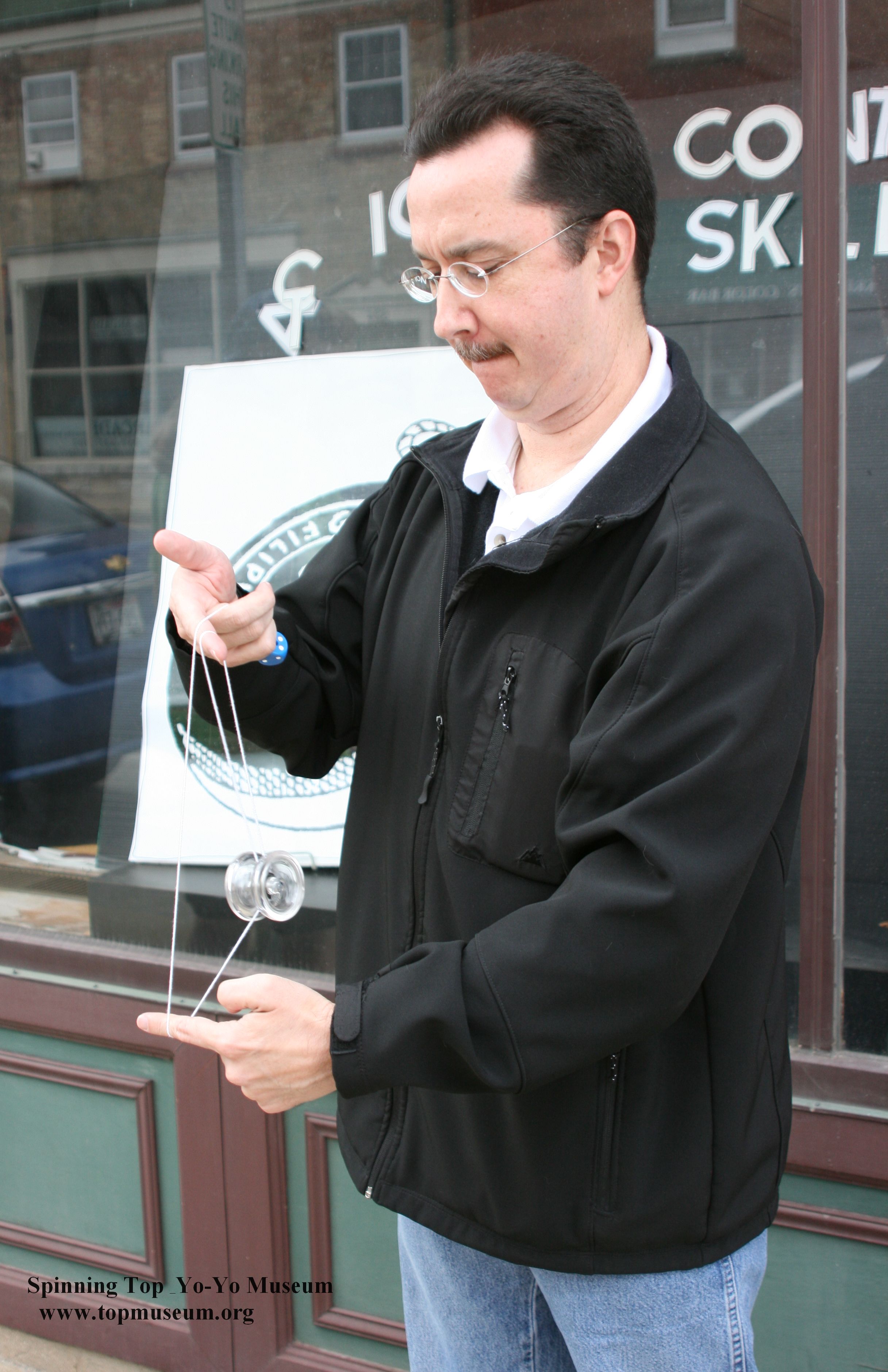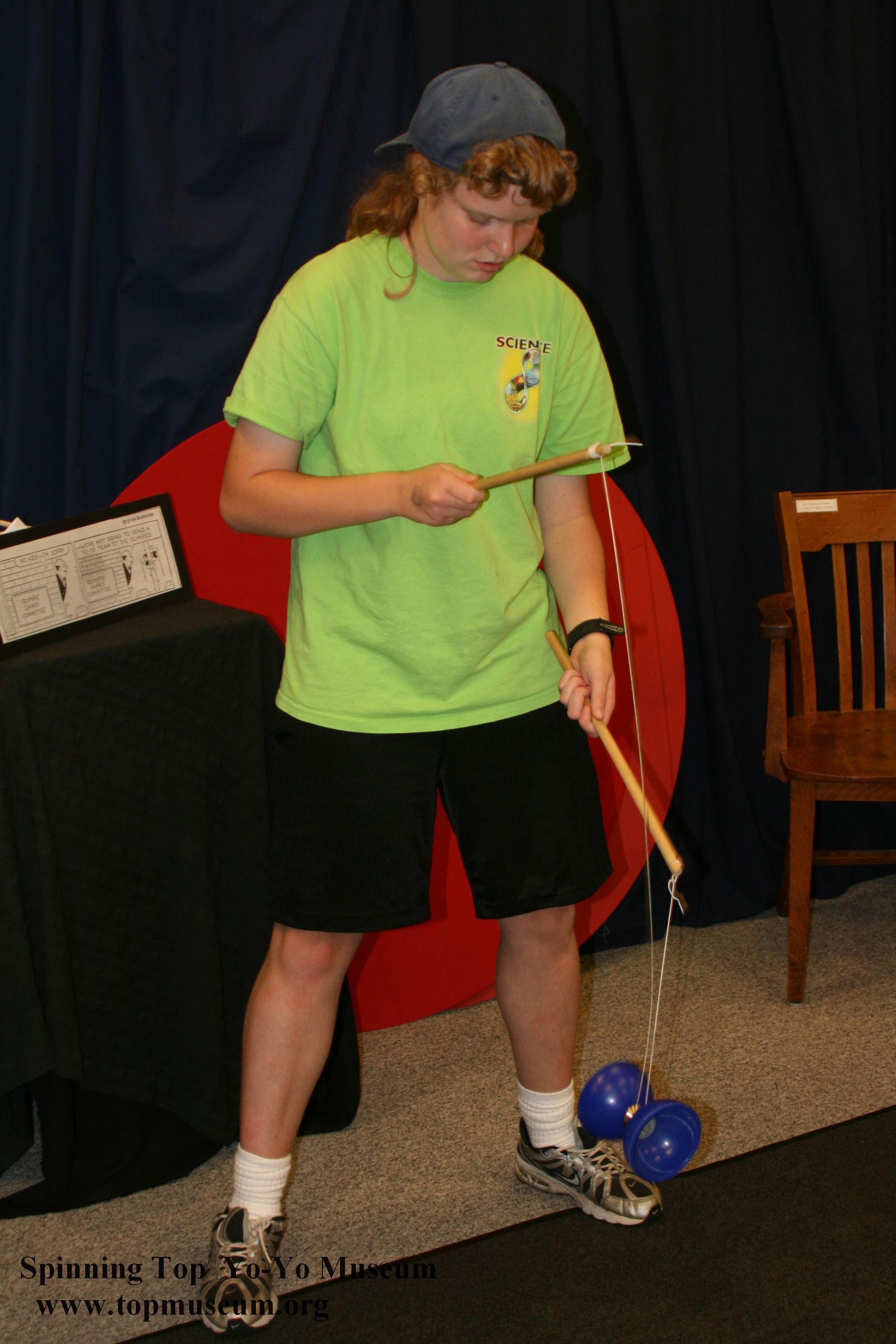 Each day & session time is different
Lots of door prizes Saturday & Sunday

click here for Pre-convention & Convention Time Yo-Yo Classes
Hark! Yo-Yo Classes are offered at specific times for separate fees
click for info discount for entire weekend (Sat/Sun) (except classes)
The Weekend Pass is discounted if payment is received by April 8, 2013.
click for REGISTRATION FORM
click for Photo album: Just a few photos, many more to come, so check back.
................................................................................................................................................................................................
--BEGINNER'S YO-YO CLASS For ages 8- adult, Pre-paid registration required for this class.
A $20 ball bearing yo-yo is included to keep! Learn tips & up to 8 classic tricks!

THE YO-YO & SKILL TOYS CONVENTION in the news
Did you see about this in a magazine or newspaper? Can you bring it along for us to copy or keep? Thanks!
Where did you read or hear about this? Helpful for us to know. Here are a few places we know of
WRJN Racine Radio 10-12 minute fun interview on April 10, 2013!, official Wisconsin Travel Website, Milwaukee TV: "Your Wisconsin Weekend segment on TMJ4 Live at Daybreak," WTMJ Radio, Craigslist for Saturday am & afternoon sessions, Craigslist for Sunday events, WISCONLINE, Milwaukee TV FOX6NOW website, Wisconsin Public Radio's "Tell Joy Where to Go in Wisconsin in April" show, Wisconsin Hiliter, and..let us know where you see it, too!
............................................................................................................


..._______________________________________...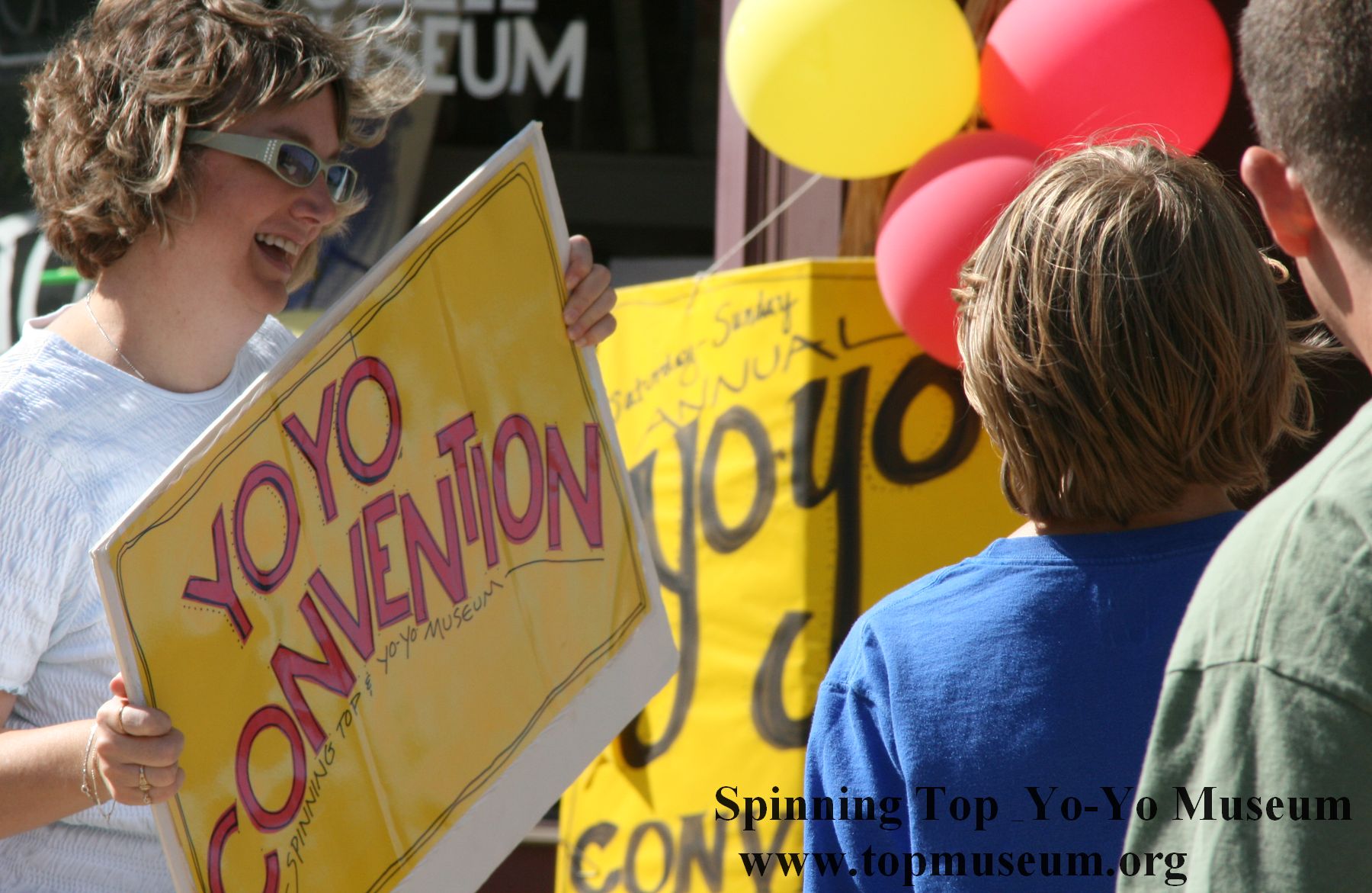 ~Join us for incredible, classic fun~
the 18th Annual event
YO-YO CONVENTION &
SKILL TOYS CELEBRATION
Special before the convention Exhibit April 7-12 Convention April 13-14, 2013
info is subject to change




____________________________________________________________________________________
before the convention
Sunday & Tue - Friday April 7-12, 2013 1-5pm
(other hours available for groups of 10 or more, Monday only by appointment for group)

YO-YO EXHIBITION & Quick Demonstrations
$6/person, all ages. Free parking GIFT SHOP OPEN SAME HOURS Cash only, $20 bills or smaller only.
Other times to visit exhibit can be arranged for groups of 10 or more.

~ See the Special, Huge 1000 Yo-Yos & Memorbilia Exhibiton, Etc. try the I Spy Hunt,
see a demonstration of 3 classic yo-yo tricks.

See advertising and premium items, posters, a soap
promotion, antique yo-yos, Duncan items, and meet someone who has yo-yoed with the Smothers
Brothers.

Meet a collector, meet an expert.

Yo-yo collectibles for sale: yo-yos, display boxes, shirts,
posters, string pkg., etc. ALSO: 5 NON-Yo-YO Action items to try!
~ NOTE: The 18th Annual Yo-Yo & Skill Toys Convention runs Sat/Sun April 13-14, 2013,
each day & session is different.
~ Exhibit Visitors April 7-12: This is a more traditional exhibit but with several extra features.
The Contests and workshops are held on other days.
~ The gift shop is open during the exhibition times with more than 400 kinds of tops, yo-yos, diabolos, and gyroscopes for sale. Cash only for admission and purchases. Classes (8 & older) to learn to yo-yo can be arranged for a separate fee.
~ Parking is free.

Children must be with an adult.

262 763-3946

Drop in during the above hours. Cash admission. Groups please call ahead.(some times are already sold out)
If you are attending this and/or the Saturday and/or Sunday events use the Registration Form.

Sorry, The exhibition is not open Sunday, April 14, 2013. Sunday has other events.

.............................................................................
_________________________________________________
Saturday April 13, 2013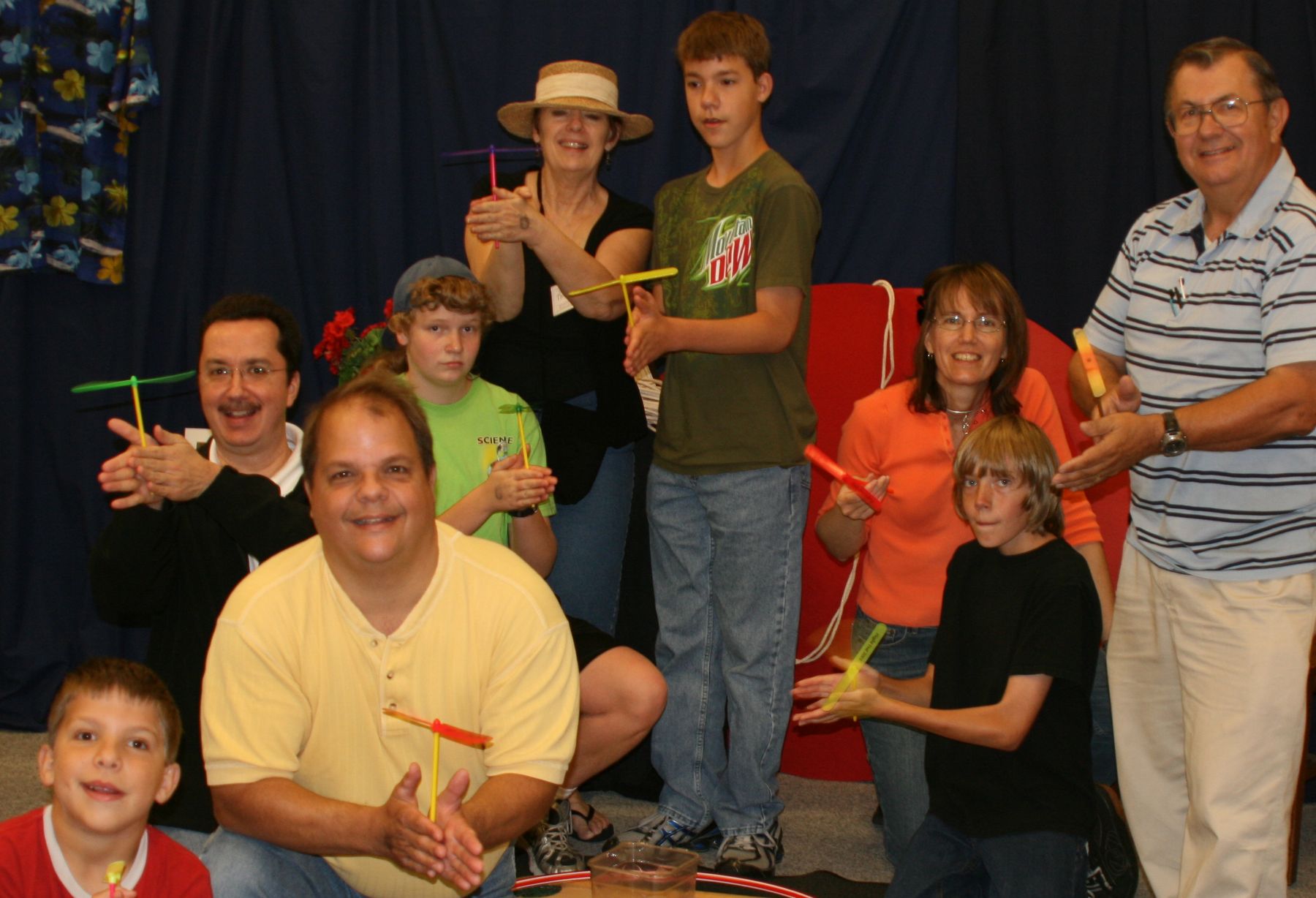 YO-YO & SKILL TOY DAY

10-1 Gift shop open to public Cash only, $20 bills or smaller is better.
90 kinds of yo-yos: new, collectible, old. Strings, videos, dvds, cases, books, accessories, posters, collectible memorabilia + Other skill toys, logic & brain puzzles & hundreds of kinds of tops for sale, too. Thousands of items in gift shop: a tiny glimpse, more here.
Free admission to gift shop of course. Purchases: Cash only. ATM at corner.
10-12 Major Yo-Yo Exhibit+ SEE TRICKS, public welcome
$15/person at door See awesome exhibit of 1000 items, try 5 action toys, meet collector & yo-yo players, have fun watching/doing a variety of many informal yo-yo tricks! Bring your yo-yo or buy one here to show what you know! Tricks you might see: a few of the classics and then "Kwijibo, Pop 'N' Fresh & Skin the Gerbil" by Rachel Bruflodt. (this is a time for those who know how to yo-yo to demonstrate tricks & show off tricks, this is not a class. Classes are at other times).



1-5 pm ACTION AFTERNOON & CONTESTS, public welcome
$25/person ( or buy a DAY PASS for the entire day 10-5 pm and save)
- ages 8-108 admitted, not younger
--afternoon is meant for participants. Spectators pay same admission. (they have fun, too, of course)
--door prizes for everyone! This a a great, fun afternoon!
--Bring your things…or buy them here

--Show "what you know" time: yo-yos, juggling, diabolos, etc.
--Fun juggling demo, diabolo demonstration, time to give them a try
--Show your yo-yo tricks: classic, advanced, original, free hand, etc.
--Yo-Yo Tricks demo "Kwijibo, Pop 'N' Fresh & Skin the Gerbil" by Rachel Bruflodt

--Fun things to try: odd spinners, 2 handed centro device, Eskimo spinners, sky props, & other gizzmos

--Fun Contests: Longest sleeper, most rock-the-babies, longest walk the dog, most hop-the-fences, etc.

--Claims-to-fame stories, meet champs
--Kendama and Cup'nBall Contest (we provide the skill toys to use for these)
--GIANT "SLINKY" SPRING TEAM CHALLENGE (we provide the Giant "Slinky" Spring to use)
--Official International Yo-Yo Looping Contest & prize.
--Gift shop open in afternoon for participants (cash only)

5 pm Advance Trick Workshop ages 8-adult
Bring your own advanced yo-yos/string or buy advanced yo-yo here. Cash only, sorry we do not take credit cards
or any plastic. Each particpant also receives a high quality, long sleeping $20 ball bearing yo-yo to keep
(imperial shape) Register in advance or call in registration. Class $39/person
5:30 pm Beginners Yo-Yo Workshop ages 8-adult
Cash only, sorry we do not take credit cards or any plastic. Each particpant also receives a high quality,
long sleeping $20 ball bearing yo-yo to keep (imperial shape) Register in advance or call in registration.
Learn how to power throw, and up to 10 tricks. Class $33/person

Registration Form
.......................................................................................

_______________________________

Sunday April 14, 2013
MAJOR CONTESTS & SHOW DAY

This is the final day of the awesome 18th Annual Yo-Yo Convention!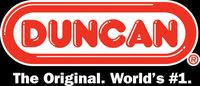 11-11:45 am Beginners Yo-Yo Class
$33 Ages 8-108, not younger. Advance registration/payment
is required for class time, get great $20 yo-yo to keep!
11:30 - 12:45 Free OUTSIDE SHOWTIME: everyone who knows how, is invited to juggle, yo-yo, hula hoop, plate spin, etc.. to show-off your stuff & talents: bring own equipment. This is not a class, just fun to watch "fun!" have fun, be a "street performer" and a star! Add it to your resume.
(note: no access to inside until 12:30, no access to gift shop, no access to rest rooms.)
Contest registraton forms will be outside to sign up for your divisions, etc.
11:45 am
Hula hoop contest & paddle ball fun, public welcome
Free to watch Outside: $1 to enter each contest. Prizes. Hula hoops provided, bring own paddle ball
or buy one here. If inside due to weather $2/person admission to watch/enter.
12:30 Doors Open, please have exact cash, no food or drink allowed inside

1 pm World-Wide YO-YO CONTEST
& YO-YO SHOWS & Diabolo CONTEST!
Public and spectators welcome!
Doors open 12:30 Ages 8-108 welcome, event not for younger.
$20/person cash (all ages) at the door
Call to order your tickets ahead. We do not take plastic. You can pay at the door, or ahead with paypal(call for details)
Children must be with an adult. Free parking all day Sunday in city lots and on street.

Official Yo-Yo Contests, Watch and/or participate in contests. Contest prizes include
Yo-Yo Factory Yo-Yos & DVDS, Duncan Yo-Yos, Yo-Yo POSTERS and other good stuff, and the loud applause of the audience...
ENJOY Yo-Yo Shows! (New this year: audience votes this year, too, for best show performance!)
Meet champs. Funny quick contests. Looping Contest! Demonstrations of gizzzos & spinning things! Diabolo routines. Door prizes for everyone! Really! And cool stuff for sale, too.
Have fun at this fundraiser. Special fundraiser options at event: bring your allowance...
Gift shop open after with 90 kinds of yo-yos & related items, action skill toys... good for you and good for presents for everyone you know! Support this unique event
Click here: photo of past winner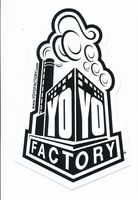 Click here for contest info: Contest Trick List & Rules

Please note: space is limited, sorry: children under age 8 are not admitted.
No food, no drink allowed to be brought in.
($1 bottled water available on site..it's a fundraiser...)
Free parking! Really.
Gift shop with yo-yos, supplies, toys. Cash only.
Get ready for real fun!

~ Hark! all information subject to change ~

Registration Form Photo Album Sunday Contest Trick List
..................................................................................................



Joey Greenamyer Rachel Bruflodt Jay Bitterman, 1943 Champ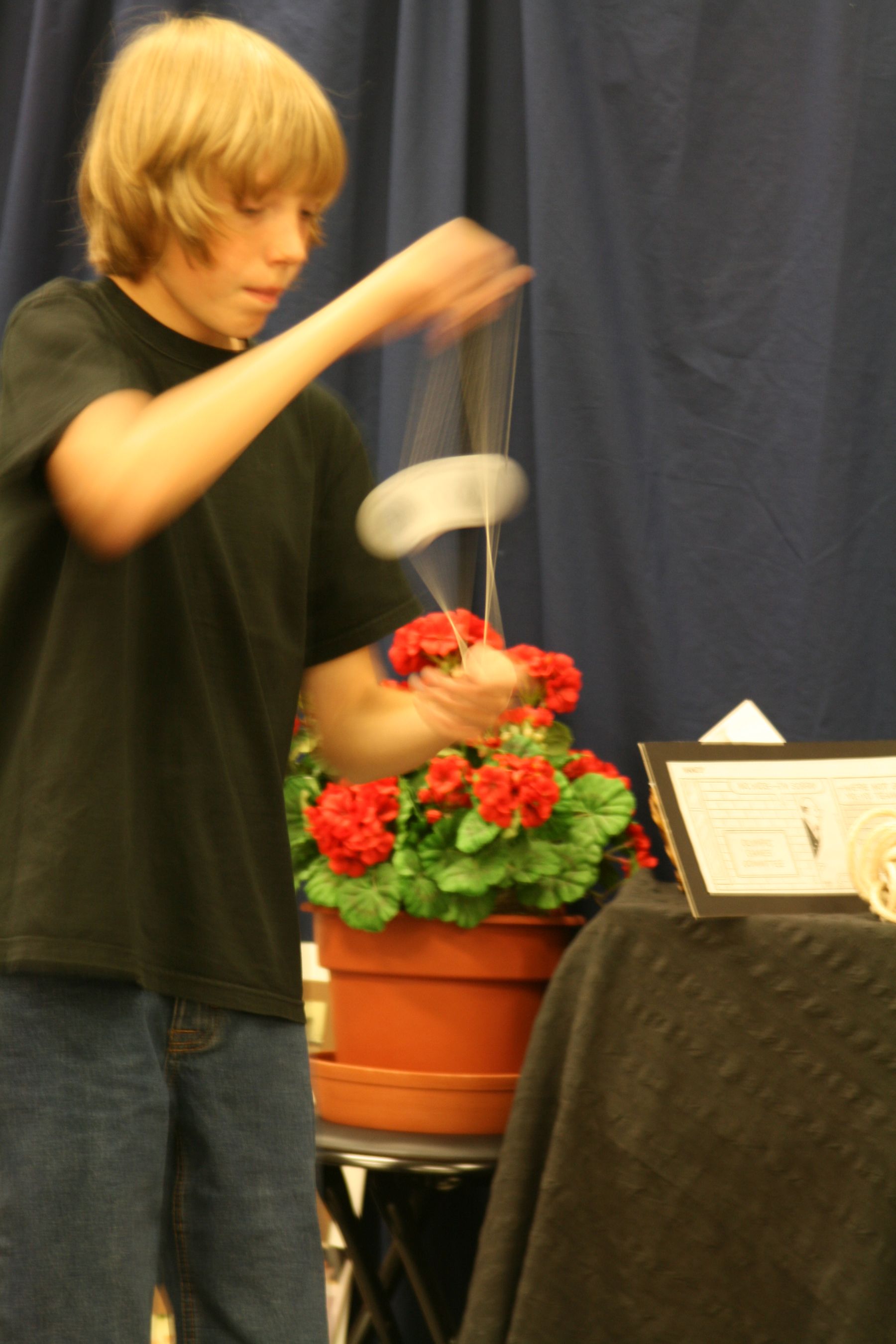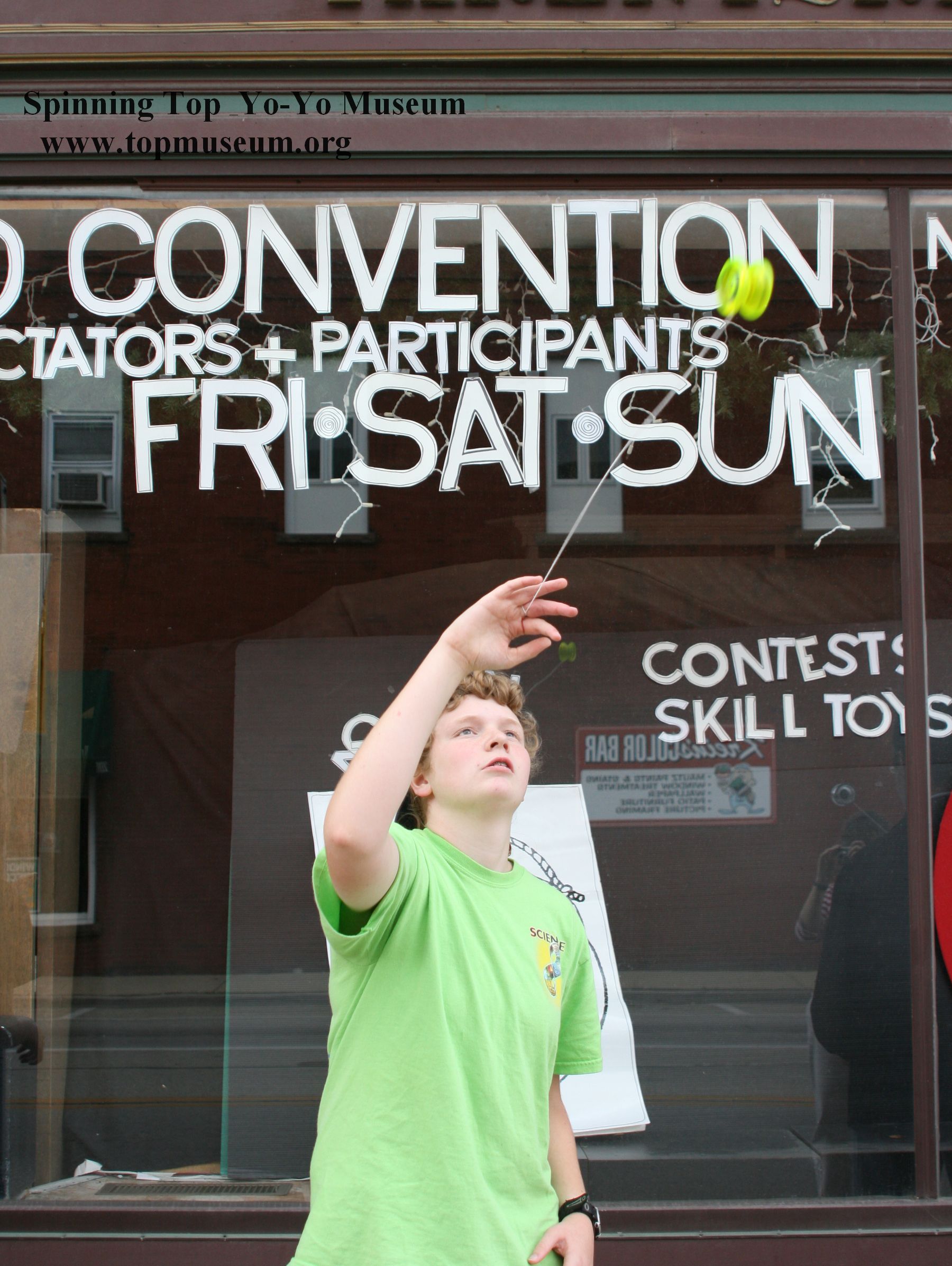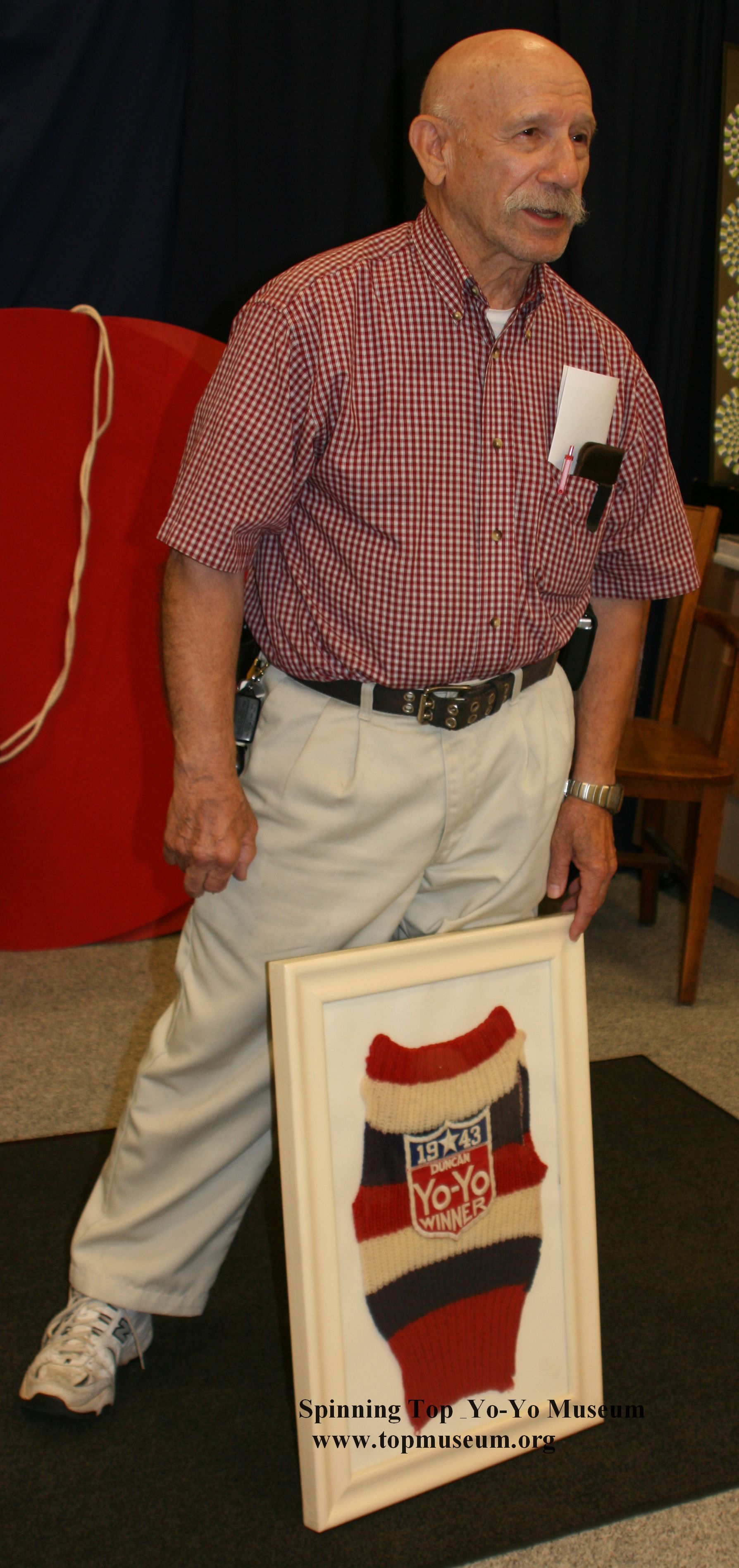 .

---
Click here to learn about a way to help:
Be a donor & supporter, tax deductible
.........................................................................


thanks to Rachel & Lori, take a look:
youtube: clips from the fun of 2009 Convention!
---
..._________________________________...
.............Sorry, Children under age 8 are not admitted into the convention...........
Door Prizes Galore! Meet cool people! See Yo-Yos everywhere!

Win a prize in the Paddleball Marathon or the Hula Hoop contest
Win a prize in the YO-YO Contests! See & try other skill toys!

MAY I PAY AT THE DOOR? (all admissions:by cash only)
yes, but ""Sunday 1 pm Contest/Shows has very limited space and tickets, so we advise paying ahead:
send your check payable to Top Museum, mail to 533 Milwaukee Avenue, Burlington, WI 53105
for Sunday afternoon: Advance payment of $20 by April 8, 2013 you a $5 coupon to use on a $10+ purchase in our gift shop on April 14, 2013.
Include your phone number and email. Go to registration page. Space is limited for all sessions.

FAQ
Hark! You must bring your own yo-yo(s) or buy one here. Sorry, we do not provide yo-yos to use. If you
do not know how to use a yo-yo, please take a yo-yo class at specific times. If you cannot come to that class
there is a short $3 Quick Class of basics offered at different times during the day at the time you buy one of our
yo-yos ($12-$50 or higher) to give yourself a jump start!
Bring: your yo-yos & Juggling things, spinning plastes, etc. if you have some. Bring Cash for the unique &
exciting gift shop with yo-yos, diabolos, supplies, spinner devices, skills toys, etc.
$1 bottled water for sale(cash) (no carry-ins allowed)
Space is limited, advance tickets are a good idea, plus you get a Big Discount in some cases.
Ongoing: meet others, practice your skills, see exhibit (not offered on Sunday), take advantage of the sales of collectible yo-yos, videos,assorted fun throughout the day, several fun hands-on toys to try, gift shop full of unique items, even logic and brainteaser puzzles.
Cool Prizes & Fun Loot! Door prizes for all present: Saturday afternoon & Sunday afternoon

AND Fun prizes for quick contests, too! Official prize for Looping Contest & a SPECIAL DRAWING
(rules at convention) for odd yo-yos, yo-yo poster, yo-yos, a gift certificate & other cool & MANY unusual things!

Each Sunday afternoon Contestant may receive a special gift if they complete a minimum number of tricks in the contest.
This is a FAMILY EVENT: appropriate dress, language and manners are required. (even what is on your shirt: inappropriate images and/or words will not be allowed into the events)

REWARD MONEY! Will pay for good condition, complete approved copies of these items,
that you bring in to us, with a story/listing of this Yo-Yo & Skill Toy Convention or our other events!
Reward is a coupon to spend in our gift shop, no minimum purchase required. You can even combine coupons!
Reminisice Magazine, Nov/Dec 1998: Reward $3 discount coupon
Midwest Living Magazine, current issue listing 2012 Yo-Yo Convention. Reward $2 discount coupon
AAA Magazine with the 2012 Yo-Yo Convention listing: Reward $1 discount coupon


.....one of the past conventions: Listen to WTMJ 620 am
Milwaukee area radio with Jay Sorgi about all of this fun.... & click here
.....Read about it in Midwest Living Magazine, Wisconsin Woman, and other places
(262)763-3946
all information subject to change
________________________________________________________________________________________________
*The fine important print/ more FAQ_____________
~all information on this page and for the convention: subject to change
-- PRE-CONVENTION YO-YO CLASSES and specific times only during the convention

--Yo-Yos, related items, & other skill toys are for sale during all events.
-Purchases are by cash or personal check, with proper ID. Sorry, no credit cards.
-For events: Space is limited this year
-Door admissions are Cash only, per person, all ages: This is a non-profit organization, and your admissions help
toward the cost of the event. Event & sessions do not admit children under age 8.
--Pre-paid registration is important; space is very limited this year on Sunday.
There are absolutely no refunds, but if you are unable to attend, and cancel by phone by April 12, 2013 you may use your payment for purchases in our gift shop before Dec. 23, 2013 or for admission tickets to the Top Museum. Tour/program at scheduled times, minue a $10 cancellation fee. If you miss this cancellation deadline, your payment will be considered a donation (thank-you) to the non-profit organization.
--Admission is charged for everyone: kids, adults, participants, spectators, parents, relatives, friends, i.e., everyone.
Children under age 8 are not admitted, this event is not appropriate for young ones.
-- Children under age 13 must be with an adult. Students ages 13-17 may attend without an adult, with a signed permission slip/release. Event is not appropriate for young children or babies.
--No food or drinks may be brought into the building. Bottled water will be for sale on site
--Paddleball contest: Bring or buy a paddleball here, plus $1 entry fee. Pay day of .
--HulaHoopContest:We provide hoops, $1 to be in contest. Pay day of.
--The gift shop is open certain hours, and accepts cash, but not credit cards, not debit cards, not traveler's checks.
Small bills only, no large bills. $20 and smaller, please. There is an ATM at the corner.
--Meals: many local restaurants within walking distance, from fast food to sit down style.
--Parking is free on street for just two hours on Sat., but free Sat. & Sunday all day in city parking lots. Sun: free all day street or lot.
--All information is subject to change. More things will occur that are not listed, too.
--Event is presented by the non-profit, educational Spinning Top & Yo-Yo Museum, with lots of volunteer energy!
--Family Event: appropriate behavior, language, & appearance is required.
Those who do not abide by this rule will have to leave, no refunds.
- Yo-Yo Contest "Contestant:" person who pays regular or advanced door admission & participates in the official main Sunday contest of the Yo-Yo Convention, providing own yo-yo & string, fully registers, & accomplishes at least 5 tricks successfully in the contest will be eligible for a special gift..
----REGISTRATION FORM
....or just pay (cash only) for your choice of events on day you attend,
… do remember, Sunday tickets are limited, so call to order yours!
* Advance group discounts for 20 or more tickets purchased together for the pre-convention Exhibit, through April 12, 2013. Must be pre-paid at least 48 hours in advance.

Many help to sponsor this fun & fundraising event including
Major sponor: Spinning Top &Yo-Yo Museum
and Duncan list of sponsored Yo-Yo Events, worldwide
______________________________________________________
All information subject to change (262) 763-3946 Copyright 2007-13 Spinning Top & Yo-Yo Museum
_____________________________________________________________________________________________